How to celebrate Valentine at home (for foodies)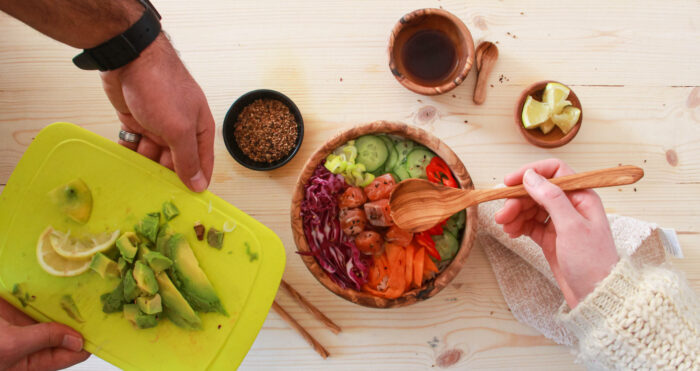 Valentine's day is around the corner and restaurants might be opening up again after covid-related measures. While dining out may be the epitome of romance for some, staying at home and sharing an interactive cooking experience with your significant other might be the way to go for others. If you're in the latter category, read on to find out our 4 tips to achieve a fun and romantic Valentine's dinner at home, featuring our organic olive wood Safa couple bowl set as the cherry on top.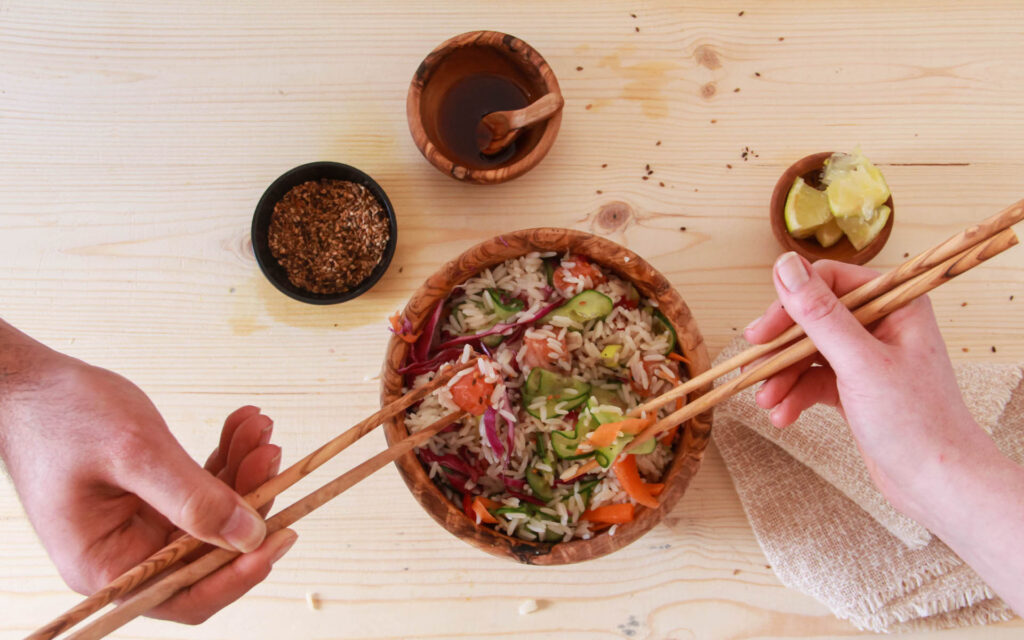 Cook together
Do you both prefer staying at home for Valentine's day but you want to get that romantic dinner going anyway? Try cooking together! Cooking allows you to experience new tastes, discover new wine, and experiment with global flavors and ingredients. Sharing these experiences with your sweetheart can be a great bonding experience. No matter how experienced you are (or aren't), cooking with the one you love could be a fun way to reconnect and get away from your busy life. Share the result beautifully served in our unique olive wood Safa couple set for bonus points.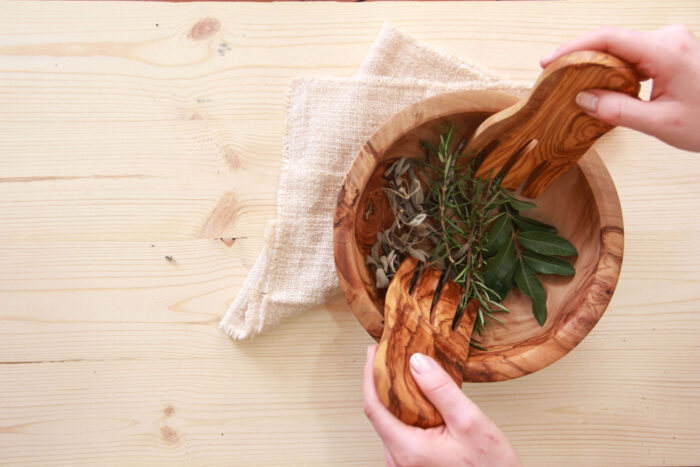 Learn their favorite dish
Love goes through the stomach, it is cliché but for most of us, there is truth to the saying. Does your partner have a favorite dish you haven't mastered yet? Valentine's day is the perfect day to connect over food and to have fun learning new skills in the kitchen. Discover new dishes, be it organic, vegan, vegetarian, Asian cuisine… A dinner made with lots of love and intent is perfect for sharing. The Safa couple bowl set is the perfect gift for sharing the result in a romantic tête-à-tête.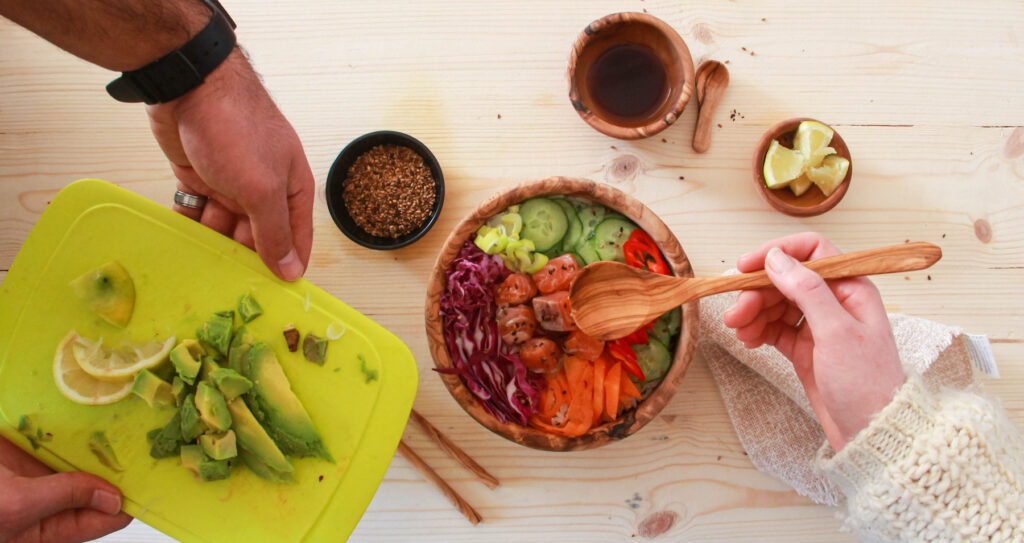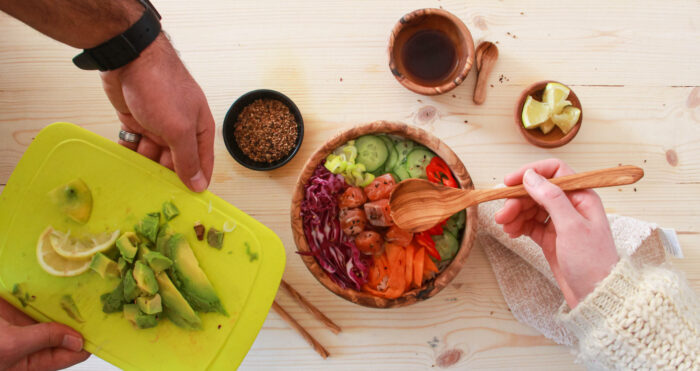 Get into the Valentine's Day theme
Even the smallest of gestures will be appreciated during Valentine's day. Are you both a great fan of bowl dishes? Try decorating your poke bowl or buddha bowl! This could be done with bento-box style romantic additions such as hearts or go for a red and pink theme with your ingredients. Try adding tomatoes, red peppers, fresh tuna or salmon, beetroot, pink dragonfruit… Decorating with edible flowers will also amp up the romanticism of your new favorite Valentine's dish to share!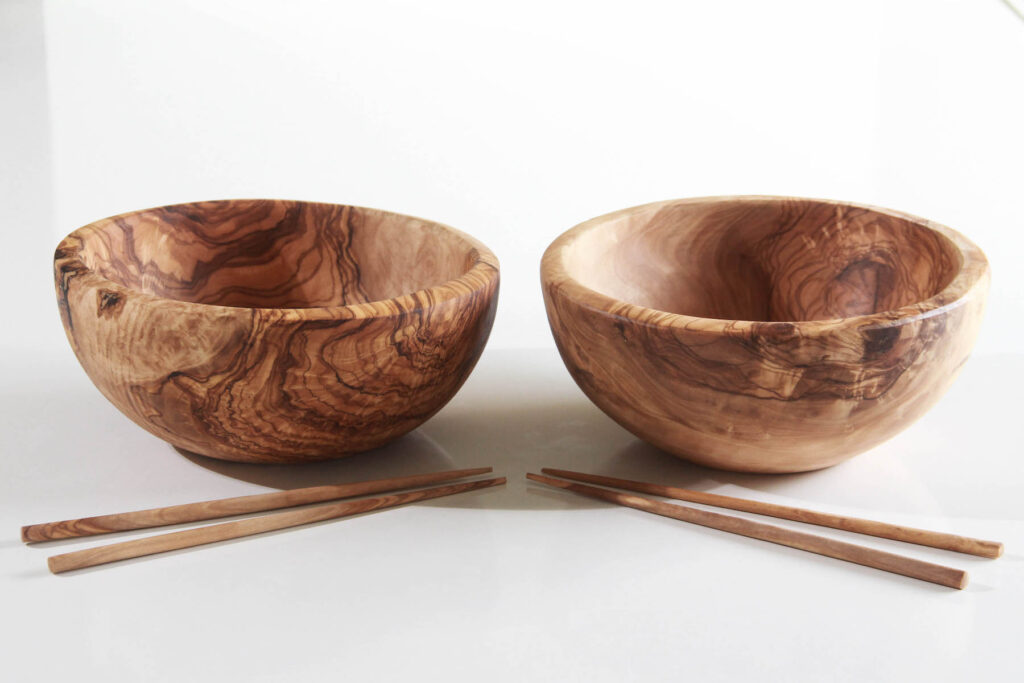 Buy the Safa Tableware Couple Set
So you got your significant other the Safa Couple Bowl Set as a gift and now you're ready to get into preparing that buddha bowl or poke bowl you've always wanted to share. These kinds of bowl dishes are easy to prepare, healthy and nutritious and also very fun to put together. The natural flavors dishes like these will be accompanied lovely with the natural scent and look of olive wood bowls. Our Safa bowls are created to be the perfect size for a serving of noodles, rice, salads and soups. This Valentine's day, prepare your favorite bowl recipe and switch the bowls around to share your creation.
All in all, staying at home for Valentine's Day dinner can be fun, even more so than going out! Love should be celebrated every day but to go that extra mile this year, keep our tips in mind to surprise each other in ways you hadn't thought of before. The Safa Bowl Couple set is the ideal addition to your home and life as a couple, sharing many dinners to come.