How to maintain your olive wood products ?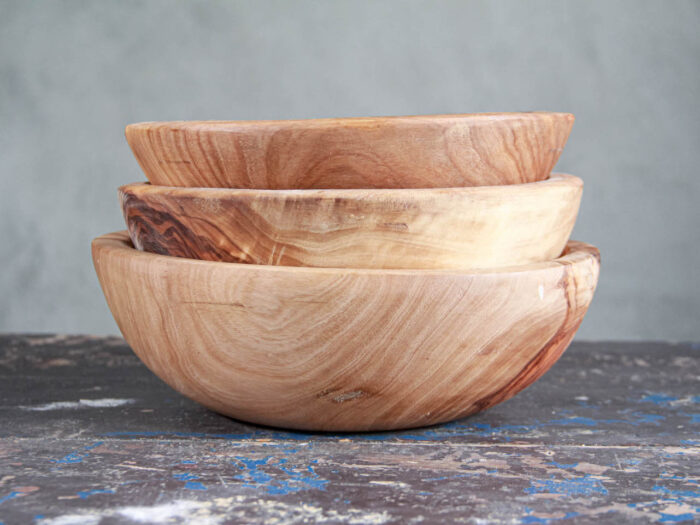 Can I clean my olive wood product in the dishwasher?
Maintain your olive wood products is very important. Olive wood products can be cleaned by hand, not in the dishwasher. Due to the high temperature differences and the large amount of water, the olive wood can crack, the wood also becomes dull and gray in color.
How can I best clean my olive wood product after use?
After use, and depending on the pollution, rub the olive wood with a little water and washing-up liquid. It is important that the product dries as well as possible immediately after rinsing. This prevents the wood from absorbing moisture.
What can I do to keep my olive wood product beautiful for as long as possible?
Maintain your olive wood products and protect it from extreme heat, cold, humidity and temperature fluctuations. Wood is a natural product and subject to change. Cracks can form over time. In order to maintain its beautiful colour, shine and unique grain, the olive wood should be rubbed occasionally with olive oil or a special maintenance wax. Depending on the frequency of use, this should be done regularly, then your olive wood will be as good as new again.
It is best to use a lint-free cloth to apply the oil. Dose the oil sparingly, the wood must not be soaked with oil.
Olive wood products are an investment well worth the money. Our products are made with premium quality, after using them you will recognize the reason why they are worth the money. Just make sure you take care of your pieces and they will last not only a lifetime, but generations too.